INSPECTION SERVICES
exceptional service you can trust
During your Pre-Purchase Home Inspection, we will visually examine the accessible systems and structural components of your home and provide a detailed, electronic report on their condition. Fuller Home Inspections are performed according to the State of Florida's  Standards of Practice, as well as ASHI's Standards of Practice, and those of FABI. This unique feature makes the negotiation process easy to navigate, saving everyone involved time and money.
The following areas of your home will be inspected:
Roof – Chimneys, Flashing and Vents
Attic – Skylights, Insulation and Ventilation
Foundation – Slab, Basement or Crawlspace
Exterior – Stairs, Walls, Trim, Eaves, Soffits, Gutters and Drainage
Decks, Porches, Driveways and Sidewalks
Plumbing System – Water Heaters, Piping and Fixtures
HVAC System – Heating and Cooling Units, Air Distribution, Vents and Ductwork
Electrical System – Panels, Wiring and Receptacles
Interior – Doors, Windows, Ceilings, Floors, Walls and Built-In Appliances
Attached Garage – Doors, Floors, Ceilings and Electrical Components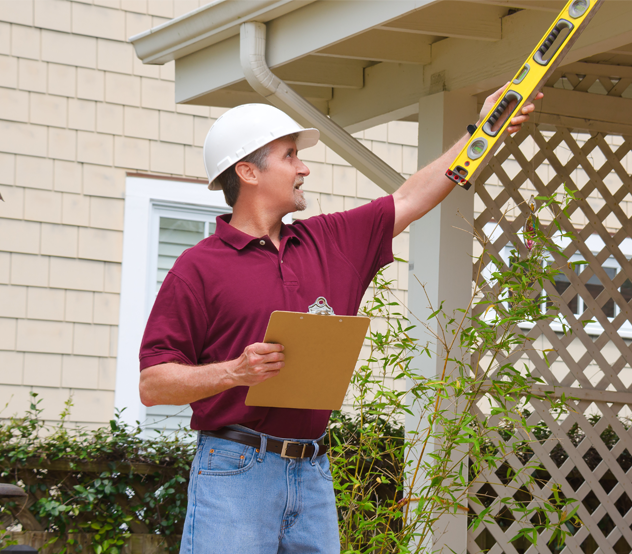 An Array of Inspection Services

Pre-Listing Inspection – Before you sell your home, a pre-listing inspection is a valuable way to eliminate unwanted surprises before putting it on the market. Your inspection report will contain information about the defects present in your home in its existing condition,allowing you to make repairs to increase your home's value and to simplify the negotiation process.

Commercial Inspection – Fuller Home Inspections provides a comprehensive, visual evaluation and reports on the condition of all structures and systems of commercial properties, including villas, townhomes, condos and connected residential units.

Home Maintenance Inspection – Keep your home's major systems and components in optimal condition with an annual home maintenance inspection. This inspection can educate you about how your home functions and is intended to identify defects that can be rectified before they are in need of increasingly costly repairs.

Warranty Inspection – If you are the owner of a newly constructed home, take advantage of your 1-year builder's warranty with a thorough visual inspection of your home's systems and structural components. Schedule a warranty inspection 11 months after your new home is built to ensure construction workmanship and systems remain sound and in proper working condition. Defects uncovered during this inspection can be addressed by your builder under the conditions of your warranty before it expires.
Insurance Reports include:
Wind Mitigation Inspection
Significantly reduce your home insurance premiums with a wind mitigation inspection today. We will verify your home's wind and storm resistant features and provide a report for you to submit to your insurance company. A wind mitigation inspection is a great way to save money while ensuring you are structurally sound against inclement weather.
For older homes, a 4-point insurance inspection can be a necessary step in procuring or renewing homeowner's insurance. A certified 4-point inspection examines four main systems of a home and reports on their condition. The roof, plumbing, electrical and HVAC systems are inspected visually to determine their condition, age and possible need for maintenance.
A certified roof inspection allows you to know the condition of your roof and roofing materials as well as its life expectancy. Roof Certification can help you mitigate insurance costs and alert you to maintenance issues. Safety permitting, Fuller Home Inspections will complete a comprehensive walkthrough on your roof. We will inspect the features and components of your roof, including drainage, flashings, coverings and chimneys, and access the attic to ensure it's secure from beneath. We will then provide a detailed Roof Certification report for you to present to your insurance company.
Individual System Inspection
When you need a single component or system of your home inspected, Fuller Home Inspections can tailor our services to fit your personal inspection needs. If you suspect an issue with an individual system, whether electrical, plumbing or HVAC, we have extensive experience in repairing and maintaining a home's major systems. When a problem arises, get an unbiased inspection from a professional, who understands the inner workings of the mechanics of your home and who will point you in the direction of a resolution.
Book your exceptional Fuller Home Inspection service today!